C-Inc., I.T. is committed to providing high quality information technology (I.T.) services for home and small businesses.
We strive not to be the biggest I.T. firm, but only the best at giving their customers total satisfaction!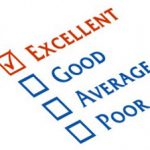 "Before our company began using C-Inc., I.T. for our tech support needs, we had been using other tech companies that were not at all punctual when service was needed. I first became aware of C-Inc., I.T. as I was making an online appointment to have my car repaired. The automobile repair website was cleverly designed by C-Inc., I.T.. Being dissatisfied with my current tech support company I clicked on the C-Inc., I.T. icon at the base of that website to get more details. There was a statement that if you call C-Inc., I.T., the phone call would be returned within an hour. I called, and Ramey called me back well within an hour. His punctuality, and high level of service continues to this day. I would highly recommend C-Inc., I.T.."
– Bernie Mike, Mike Brothers Emblematic
"I've worked with multiple "computer experts" over the years, but the best choice by far has been deciding to work with C–Inc., I.T. Ramey Cortinas is exceptionally reliable, very knowledgeable and what I appreciate best, are that his practical and common sense solutions perfectly fit the needs of my office."
– John Kempe, Family First Law Office
"When we contacted C-Inc., I.T., we were looking for an analysis of our website and improvement in our search listings. C-Inc., I.T. reviewed the situation… Advised us where we needed to make changes… And then helped to implement those changes! Now we can easily be found on search sites like Google, MSN and Yahoo! I don't know what more you could ask for really!"
Peter Hoch – Inver Hills Community College
"I would like to take this opportunity to recommend Ramey Cortinas for his capabilities and responsible behavior while working with MNRealty.com Inc. As "Assistant Webmaster", Ramey has easily mastered new tasks as given to him and maintained multiple customer domains while completing his work on-time. I am please to recommend Ramey for many types of computer, web, and networking projects. He will be an excellent addition to any organization and I am certain of his success!"
– Chas. Campbell, President & Publisher – MNRealty.com Inc.
"When my partner and I began looking for ways to advertise our photography business we were considering a website but were unsure. We didn't have much experience with website's and after sitting down with him and explaining what we were looking for, Ramey came up with the perfect website. Even though we were typical women and changed our minds "several" times, Ramey was patient and worked hard to find the perfect way to make our website work for our individual needs. I was impressed by his professionalism and ability to work with his clients in a relaxed, comfortable atmosphere. With his knowledge and experience of the computer world, he made it easy for us to make the necessary decisions so we would have exactly what we were looking for, without making us feel inadequate. I highly recommend Ramey Cortinas for any web type job, he does outstanding work and you will not be disappointed!"
– Diane Radney & Kristin Temple, Owners – Fain Photography
"I would like to take this opportunity to recommend Ramey's work. Ramey has designed two sites for us. He has a unique ability to research what motivates your needs, any special feel you have for your product , the message you want to communicate and pair that with many different products. He has quite an arsenal of unique tools that he applies creatively to catch your attention then get the meat of the message across. We have many great comments on our sites. I would say if you want an eye-catching, informative, user friendly site get in touch with him, you will be happy with the results."
– Steve Cortinas, VP Operations – Dakota Premium Foods, Notos 03 – Prince of the Southwind Winter Carnival, President – AKM
"I have worked with Ramey from C-Inc., I.T. for the past couple years. When I call, I get Fast, quality service, at a reasonable price! Ramey comes to my house, listens to my issues and either makes the fix or takes the computer and delivers it when its fixed. I know no matter how small or large an issue, it will be taken care of. I really appreciate Ramey's patience in helping me understand what is wrong with my computer and what it will take to get it fixed. Thanks Ramey!"
– Amy Boche
"Thank you Ramey for your recent assistance with our computer! We really appreciate your knowledge, professionalism and timely response. We will definitely use you for all of our computer and networking needs in the future. We would be more than happy to highly recommend you to any prospective new customers. You're a gem!"
– Brian Tomniczak and Valerie Crotty-Tomniczak
"I had a problem with my computer. I call Comcast, but they were not very helpful. I called Ramey and he came out and got my computer up and running. I would trust him with any problems I may have in the future. Thanks Ramey!"
– Jan Vogelgesang